ATLAS CPAs & Advisors Merges New Firm in Phoenix, AZ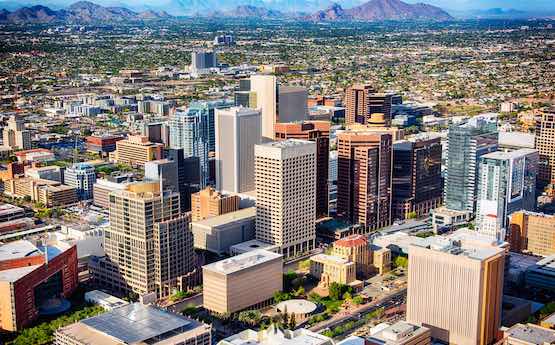 You are Reading..
ATLAS CPAs & Advisors Merges New Firm in Phoenix, AZ
Canyon Financial Services, LLC Announces Merger with ATLAS CPAs & Advisors PLLC
A local business valuation, litigation and consulting firm, previously known as Canyon Financial Services (CFS), has recently announced its merger with ATLAS CPAs & Advisors PLLC, an accounting, tax and consulting firm with locations across Colorado, Arizona, Iowa and Illinois.
ATLAS CPAs & Advisors provides entrepreneurial businesses and their owners trusted performance, knowhow, personalized tax, accounting and consulting services unique and distinct from other accounting firms. This is done by providing experienced-based advice while being your partner in business and life.
Partner Brendan Kennedy, CPA/ABV/CFF, CVA, ASA said, "We made the decision to merge with ATLAS with our clients in mind."
"While the name has changed and the resources and knowledge have grown, the dedicated staff our clients are accustomed to working with will not change," said Kennedy.
ATLAS is an acronym for Advisors That Listen And Serve. Founding Partner Loni Woodley, CPA, ABV, CFF, said, "That name was chosen because of our commitment and dedication to listening and serving our clients, and combining resources under a single umbrella allows us to establish a regional identity."
"We are excited and encouraged by the merger with Canyon Financial Services," said Woodley. "Brendan and the rest of his team will be a great asset and addition to the ATLAS group."
For additional information about ATLAS, please visit the website at atlascpas.com. Brendan and his team will join our Central Phoenix office at 6150 N. 16thStreet, Suite C Phoenix, AZ 85016, and can be reached at 602-264-6500. Please call with any concerns or questions following the merger.